High Pressure Mixer Washout System
BES are Arcomet 7's UK and Ireland official distributors, and solution partners, for the Ready-Mix and Precast Concrete Market. This unique standalone High-Pressure Mixer Washout System is capable of cleaning concrete mixers after the production cycles safely, quickly and cost effectively. The system is supplied as a single plug-and-play package and is designed for simple retrofitting to any make of concrete plants available on the market. The system comprises:
A motor driving a high-pressure water pump.
A separate control system, with safety switches.
Washing heads (to be installed on the mixer body)
A manual washing lance. The operator can use the manual washing lances for additional cleaning of the surrounding and hard-to-reach areas.
---
Contact usFind out more about how we can help with your High Pressure Mixer Washout System requirements today.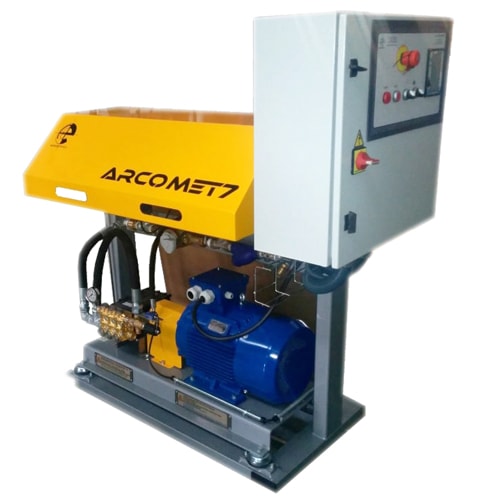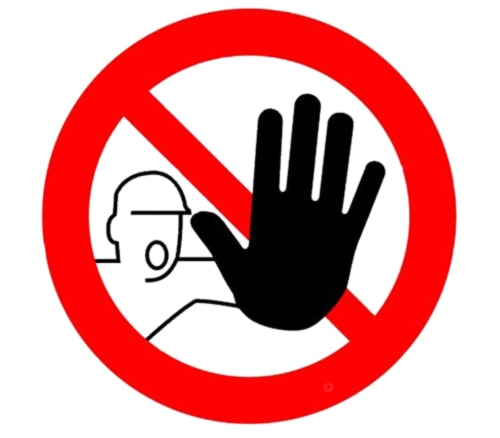 Keep your personnel safe!
It is an unescapable fact: getting inside concrete mixers needs the highest level of training and safety awareness for your Operators and Safety Personnel. The risk of both short- and long-term injury is high with the regulations for working in confined spaces constantly changing, requiring additional investment.
Why take the risk? Our system eliminates the need for people getting into mixers and offers a cost effective, efficient solution to cleaning mixers. As an added bonus our system can prolong the service life of your concrete mixer. Contact us today for a free assessment to see if we can help you minimise risk and improve the efficiency of your operation.
Exceptional Cleaning with RH-400 Rotary Heads
RH-400 Rotary Heads have been specifically designed for high-pressure washing applications. The nozzles on the head cover a wide angle and eliminates blind spots. Washing cycles automatically switch from one rotary head to another ensuring stable, high-pressure washing in all areas of the mixer.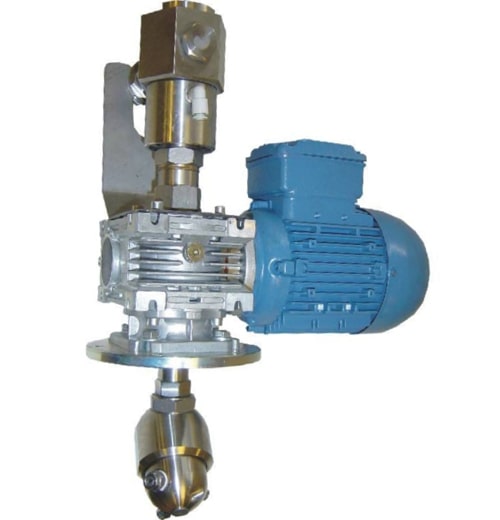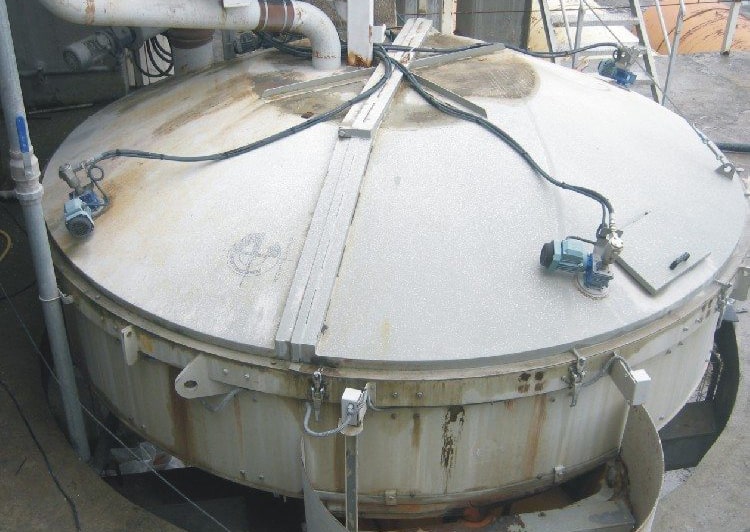 Prolong the Lifetime / Reduce the Costs
Fact: Using a demolition hammer can damage bearings and gearboxes, whilst placing additional stresses on the mixer body and paddles. The whole process can be very expensive when you consider the additional cost incurred through loss of production and service parts. By using our high-pressure mixer washout system, you can get all these benefits:
No human entry into the mixer
Reduced risks
Safe operation
Reduced down-times for cleaning
No additional costs for cleaning from the inside
Longer service life of the equipment
Environmentally Friendly Washing
Our system can calculate the amount of the wash water used by integrating the flowmeter into the batch computer system. It ensures that the water, used for washing, stays in the mixer and is ready for the next batch. This process uses less water to top up the recipe for the next batch and reduces waste.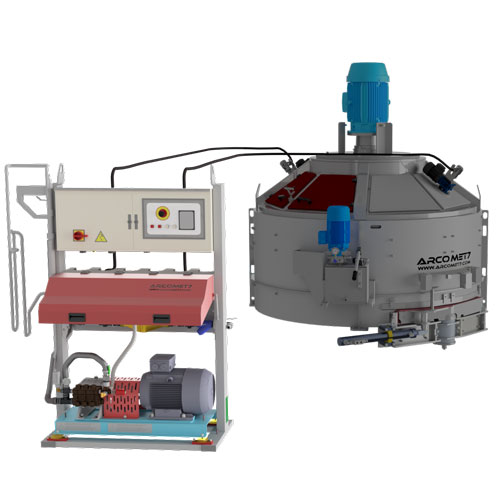 Interested in our High Pressure Mixer Washout System?
Find out more about how we can help with your High Pressure Mixer Washout System requirements today.