MEKA screw and scrubber washers, for when the going gets tough
Screw and scrubber washers are used to wash both natural and/or crushed materials. Size, type and capacity of the materials being washed will plays a role in determining the type of washer required. All MEKA screws and scrubbers are built to the highest standards and are designed to meet the exacting demands of the industry.
---
More info Find out more about MEKA products from manufacturer's website.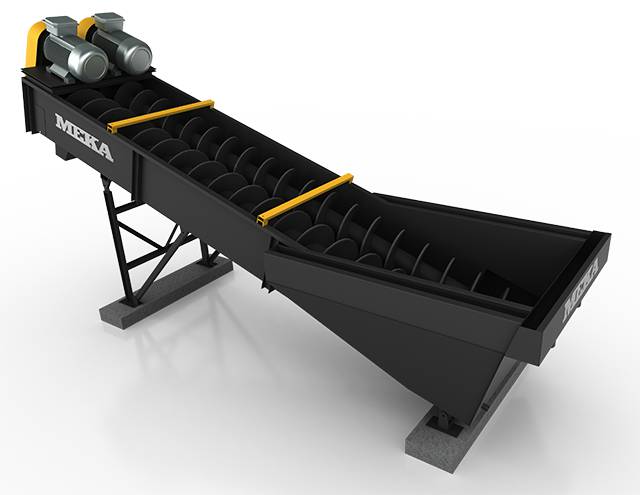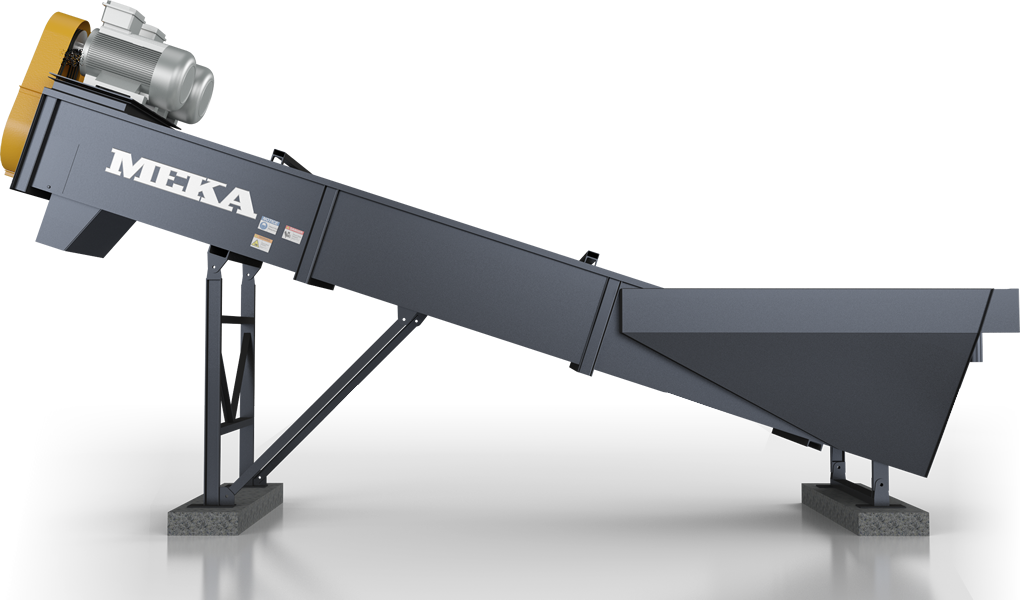 DEWATERING SCREW
Meka single and double dewatering screws are typically used to dewater materials that were previously washed and mixed with water. When the receiving hopper is filled with water, the light particles float while the coarse aggregates and sand sink and accumulate at the bottom. Screws carry the accumulated material towards the upper end of the tube, dewatering it, while the light particles stay in the water. In order to prolong service time, Meka dewatering screws are equipped with polyurethane wearing liners as standard.
BUCKET WHEEL WASHER
Meka bucket wheel washers are designed with a big decantation basin that provides great flexibility in feeding control and feeding frequency. This type of washer is very effective in removing silt, slime and clay from materials while recovering extra-fine materials starting from 200 μm. Bucket wheel washers are perfect for abrasive materials due to their lower wear part cost.
Increased drainage time produces a drier product, meaning less saleable material is discharged to the pond.