MEKA HORIZONTAL SCREENS - ENDURANCE, CAPACITY AND EFFICIENCY
MEKA Horizontal Screens offer a combination of quality, reliability, and performance. A robust main frame allows for stable operation under even the most demanding applications. Proven oval stroke design increases production and reduces recirculation load. MEKA Horizontal Screens provide outstanding performance for all screening applications and can be seen in mining, aggregate processing and concrete and asphalt recycling.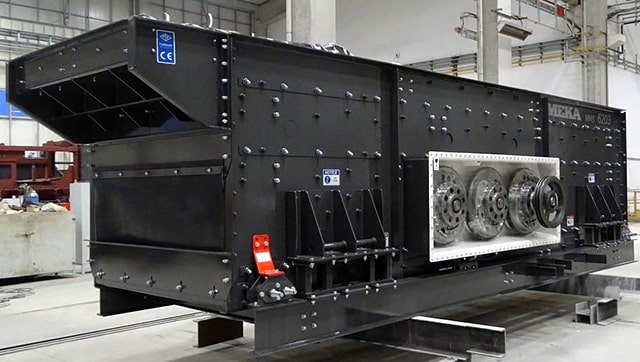 OVAL STROKE MAXIMISES THE PRODUCTIVITY
Three-shaft impulse mechanism with eccentric counterweights located at the centre of the MEKA Horizontal Screen bodies generates the oval stroke with adjustable amplitude, speed and operating angle. A wide range of settings offer great flexibility in applications and help the operators to get the results they need. Material motion is nearly vertical through the initial lift phase of the stroke and the openings in the screen cloth are perpendicular to the material. This provides optimum alignment and maximum probability for material to pass through the screen openings.
ADJUSTABLE STROKE ANGLE
Adjusting the stroke angle has been found to be most influential in optimising the screen efficiency. Higher stroke angles increase the number of chances the material has to pass through the openings and also increases the impact to shake fines loose. Lowering the stroke angle increases the travel rate for heavy screening or scalping operations. Higher speed is sometimes desired for scalping duty.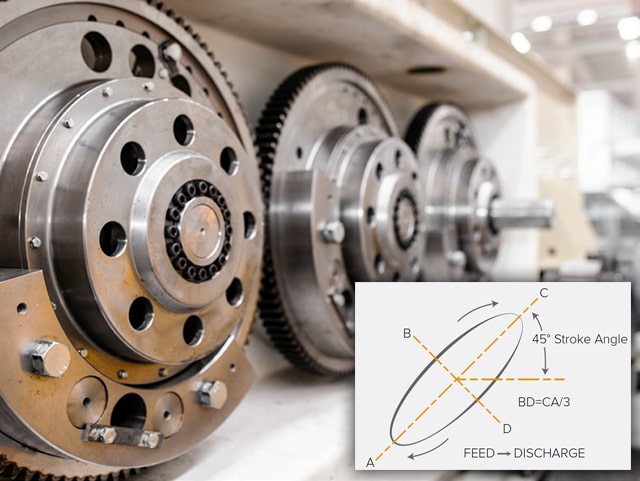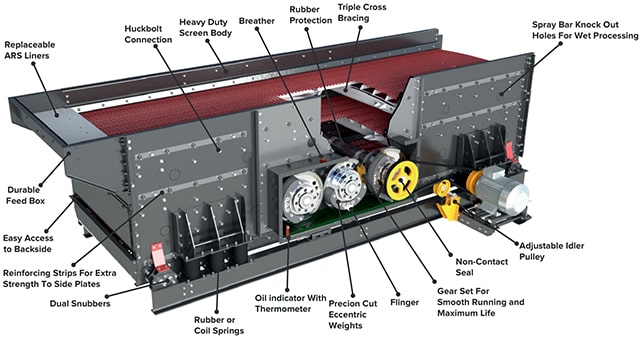 ROBUST MAIN FRAME
The screen body is designed to support its powerful drive mechanism. The rigid frame is made of strong beam sections with stiffeners installed in critical areas. Side plates are made of high-quality steel with laser cut holes. Frames are huck-bolted to the side plates ensuring structural integrity that help eliminate stress fatigue.
MOTOR BASE
The motor base is coupled with a belt tensioning system. It makes a very practical motor drive assembly and helps V-belt and pulley replacement. It also increases efficiency by keeping the belt tension at the optimal level. In addition, by providing a bolted connection between the motor frame and the main frame, cracks and fatigue issues associated with welding are avoided.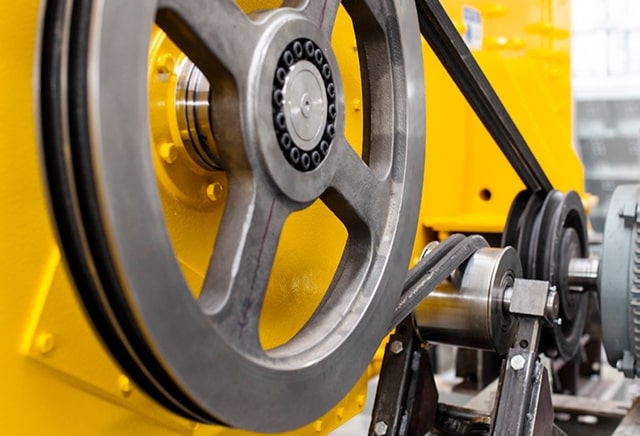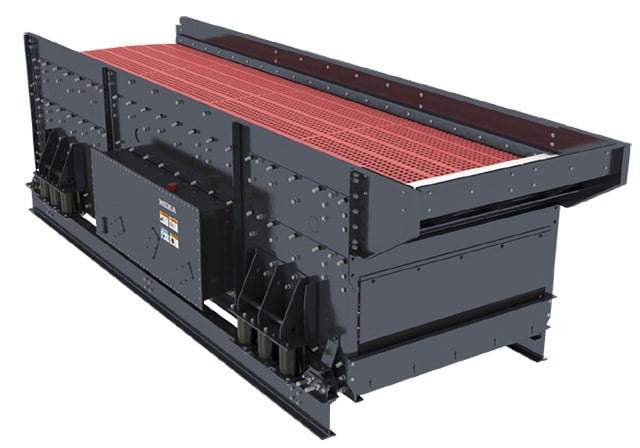 SCREENBOX MOUNTING ARRANGEMENT
MEKA Horizontal Screen boxes can be mounted on coil springs or reinforces rubber springs, depending on the application.
Coil springs are more economical and are generally used when there is no corrosion or abrasion threat and there are plenty of opportunities for maintenance and spring replacement.
Rubber spring are advised to be used when there is a risk of corrosion or abrasion and when there are limited opportunities for maintenance and spring replacement. A halt in production for such plants typically comes with significant costs.
BEARINGS AND LUBRICATION
Self-aligning taper roller bearings are used to withstand the high thrust and radial loads under which the drive shafts of the triple drive system operate. The roller bearing lubrication is carried out by oil in an oil bath, which reduces the operating temperature for increased bearing service life and results in lower maintenance costs.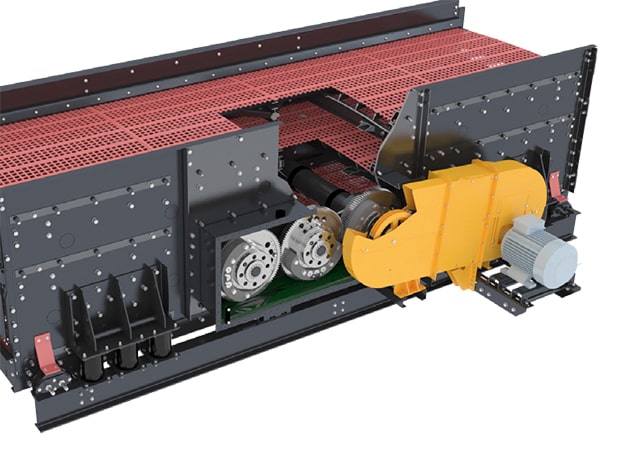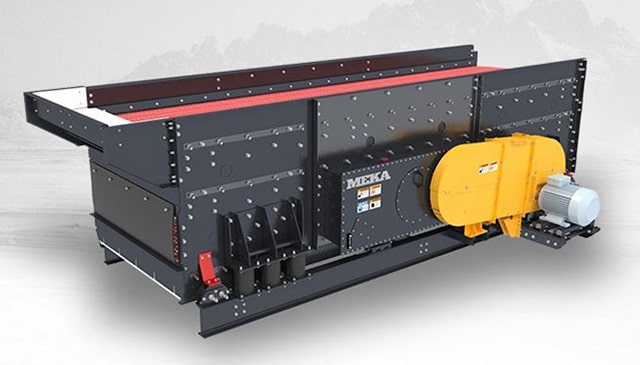 WET SCREENING
All MEKA Horizontal screens can be prearranged for wet screening. The holes for the pipes can be predrilled at the factory and closed with rubber capping. We can also supply full sets for washing including spray bars and nozzles and make some reference to correct sizing, water pressure and optimisation.