High Performance Concrete Mixing
We offer an extensive range of high performance concrete mixers, manufactured by MEKA and Fejmert from Sweden, who are both renowned for their superior quality, design and heavy duty construction.
---
More info Find out more about MEKA products from manufacturer's website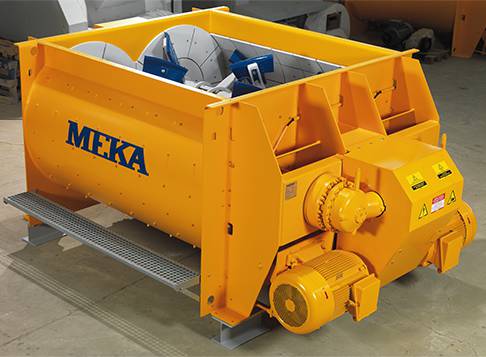 Up to 6m³ batch size
The MEKA range of concrete mixers provides a heavy duty and reliable solution for concrete production.
High Quality Motors
Long Lifetime of Bearings
Through the sensor on the distribution block, the automatic lubrication system is able to detect if the lubrication is sufficient or not and will send a signal to the computer screen in case of insufficient lubrication.
Interested?
See more Concrete Mixers in our gallery and contact us for information.