Heating and cooling from a single source
Every KTI-SAUTER concrete heating system incorporates the know-how of the global market leader for concrete heating systems and the engineering skills of the world number 1 in containerised cooling systems.
---
More info Find out more about KTI-Sauter products from manufacturer's website
Hot Air System
OLH hot air systems are useful for aggregate heating. Winter construction must be supplied with the warm concrete, also the concrete plant must be working safely during the winter. Very high demand of the concrete with up to 20°C can only be achieved by aggregate heating. For these requirements, our hot air system OLH is the ideal solution. Whether the heat of aggregates or the minimum heat of rooms, our Air heaters offers you the opportunity to meet your requirements.
Solid Steel Construction
Vibration-free opperation
Heat and Sound insultated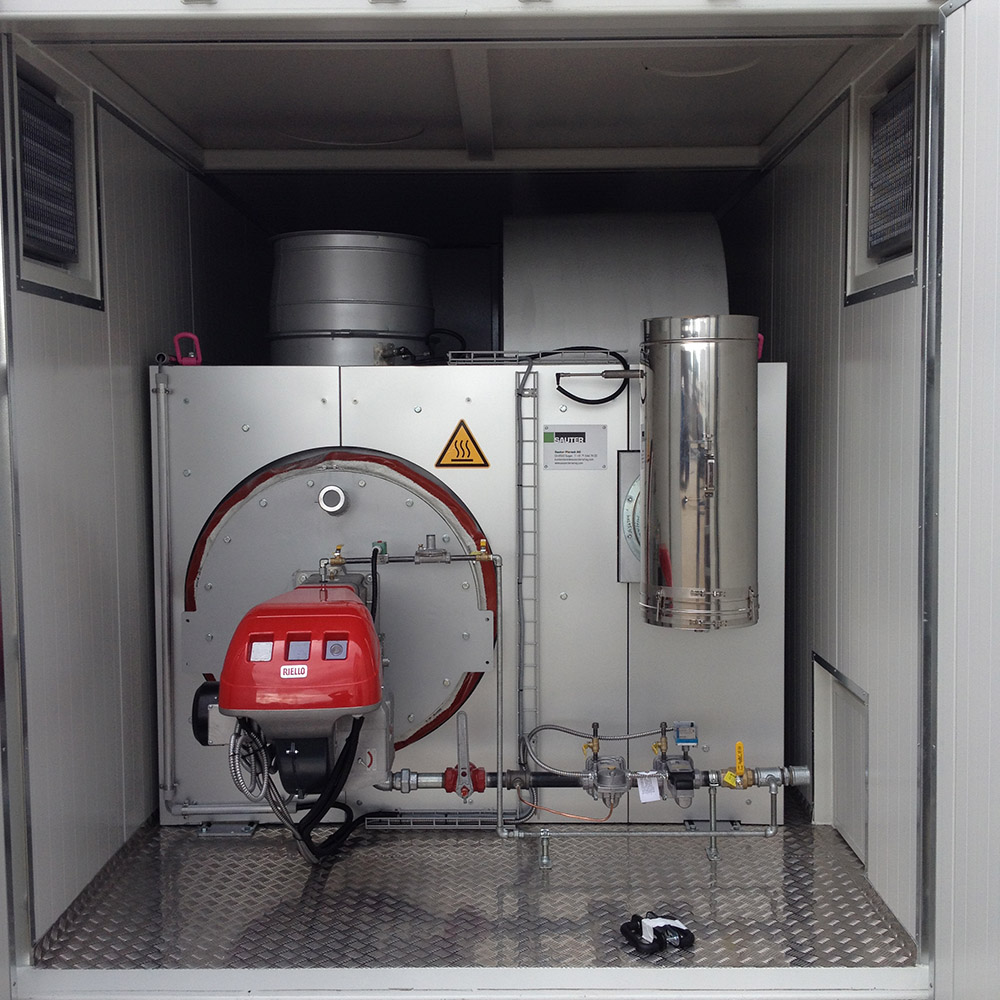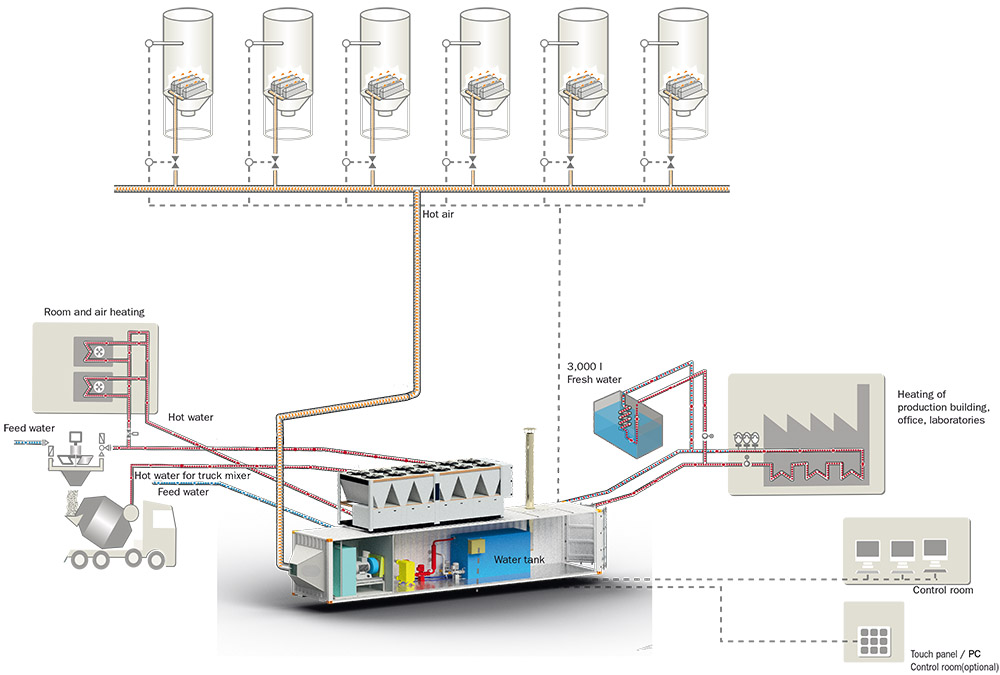 Hot Water Boiler
Experience shows that heated mixing water enhances the quality of the concrete in cold temperatures. Sauter heater tank with oil, gas or a combination of both provides you the optimum solution. The system is extremely robust and meets all current standards and achieves a high combustion efficiency. Built-in standard circulation pumps and the antifreeze heater guarantee the operation even under the most severe winter conditions.
Booster Combined System
To overcome the requirement of modern heating concepts in the concrete industry for clean, emissions-free burner for the hot air and hot water production at the same time, four years ago we have put our product Booster in the market. The result can be assessed by the positive response and more than 50 boosters in operations, we have achieved our goal. The heating of the aggregates is possible with hot air up to 360°C and at the same time the water is heated for concrete production. The modern control system which is installed in the control room is designed as per our customers' demand. Risk-free heating with exhaust-free air is the main base for the Booster. Minimal energy consumption by condensing technology with chimney for the exhaust emissions reduces consumption to a minimum. All heaters are available in the mobile container or can be installed in a room. Turnkey system that covers all needs of a concrete plant.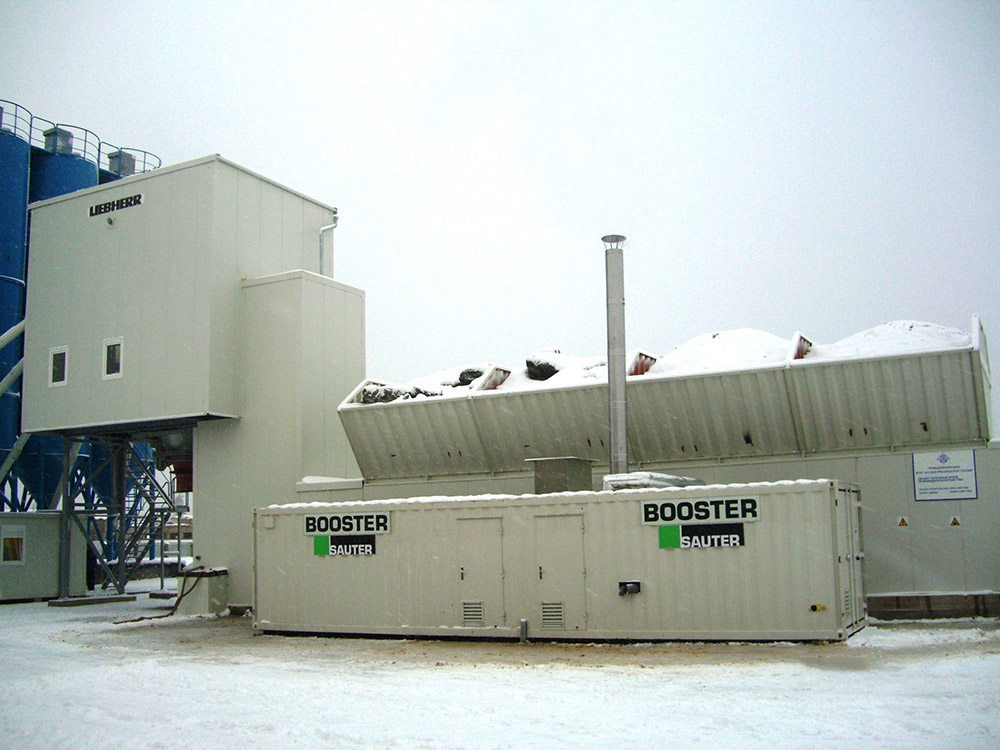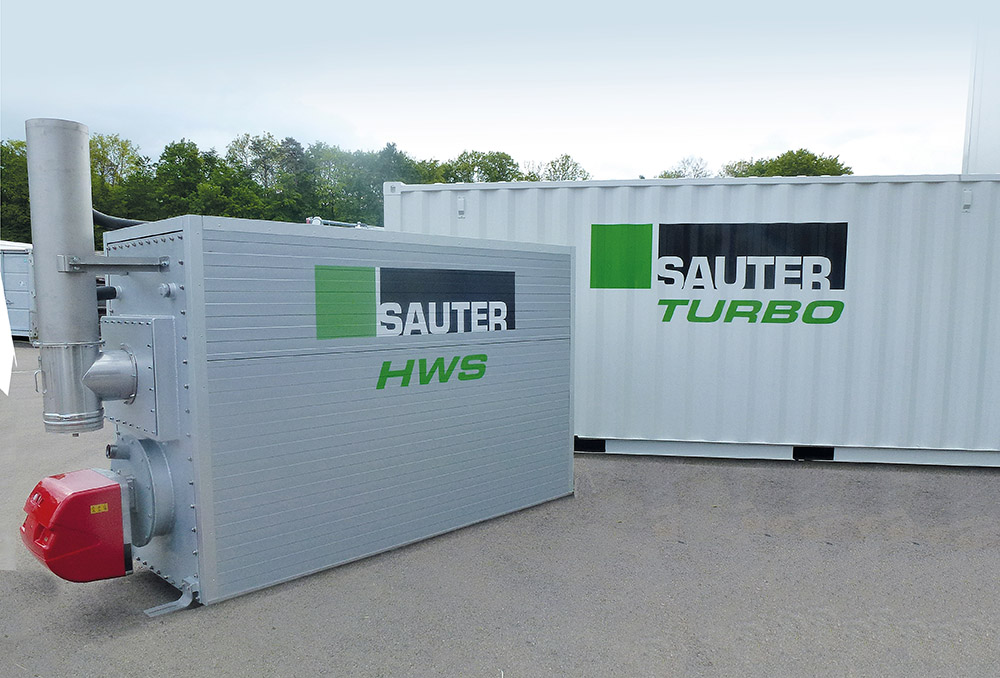 Turbo Combined System
The new Sauter TURBO completes our product portfolio. Hence, as a complete solution provider we can offer you the right solutions for every requirement. Cost consciousness is the main focus of Sauter Turbo.
Cost-effective and robust heating system for every application
High efficiency with the use of thermal energy
Power-Boost function for quick defrosting of the aggregates
No chimney required
Interested?
See more Concrete heaters and coolers in our gallery, learn more from downloads or contact us for information.