Economical and Ecological road repairs
The Turbo patching system is a recognised, fast and reliable hot asphalt patching process, which will provide a hard wearing, economical and immediately trafficable repair for all types of road surfaces.
The Turbo patching system is simple and easy to use and only requires a maximum of two operators to complete the process, which will significantly reduce the need to employ large gangs and will further improve the economics of many road maintenance issues.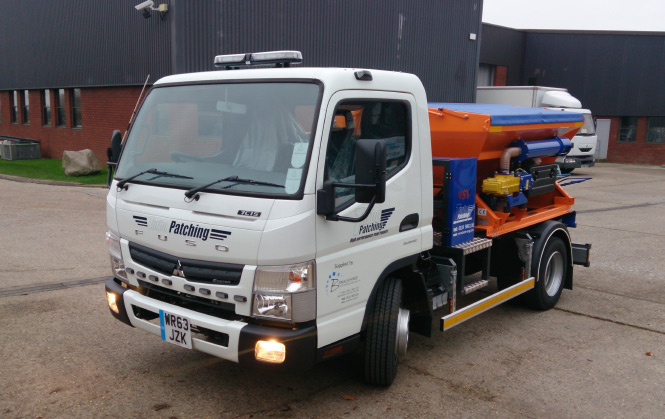 Simple solution with a wide range of applications
Each repair is completed using a quick and simple 4 stage process to provide a durable hard wearing road patching solution for:
Pot holes
Utility cuts
Wheel rutting
Haunchings
Edge breaks
Crack sealing
Depressions
Pre surface dressing
Stage 1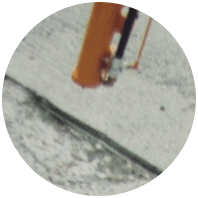 Low pressure high volume air is used to remove the dust and loose aggregate from the defective area.
Stage 2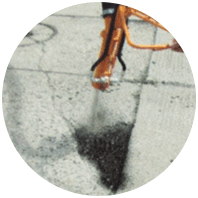 Bitumen is spayed into the defective area which penetrates any cracks and seals the area, whilst creating a bond coat for the final stage of the repair.
Stage 3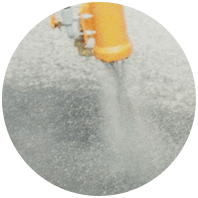 Bitumen and aggregate are then mixed together and immediately compacted into the defective area, using the kinetic energy provided by the turbo patching system..
Stage 4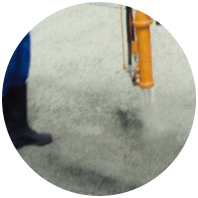 A layer of dry aggregate is applied to the patch, avoiding any tyre adherence to the curing emulsion. ensuring the road can be trafficked immediately on completion of the repair
Self sufficient, cost effective solution for road patching issues
The Turbo patcher comes complete with all the necessary equipment to provide a completely self sufficient solution for all your road patching issues and can be supplied in a variety of formats, to suit your needs.
can be supplied mounted to a chassis of your choice, or with a flat base, complete with a generator, providing a demountable solution for flat bedded vehicles.
optional factory fitted front mounted Turbo patching system, to allow for single person operation
cost affective
hard wearing asphalt repair system, for a variety of your road maintenance issues