The Ultimate Asphalt Recycling Solution
When reclaimed asphalt (RAP) is introduced into the RED DRYER together with the virgin aggregates, a blend of coated material is discharged, which is suitable for passing across elevators and screens without any problematic blinding issues.
The RED DRYERs ability to enable the production of asphalts containing RAP in accordance with the relevant mix specifications and standards, is unrivalled in the market and will help towards improving the re-use of reclaimed asphalts allowed in all types of road pavement materials around the world.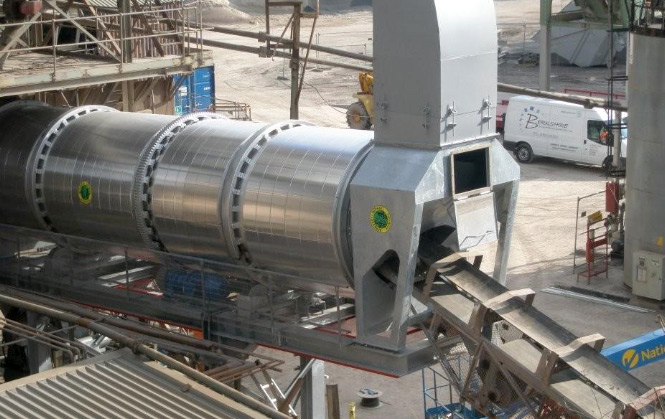 Reduced production cost
The patented RED DRYER uses inverter controlled, energy efficient drives and the specially developed burner and internal combustor offers significant fuel efficiencies and reduces emissions, therefore providing a highly efficient and ecological asphalt production/ recycling solution.
improved fuel consumption
improved power consumption
reduced emissions
reduced production cost
Installation
The Red Dryer can be easily retrofitted into most types of asphalt production plants, without the need for any secondary equipment.
The installation of this solution into an existing asphalt plant will provide a high production asphalt recycling solution with minimal interruption or disruption to your pre-existing asphalt business, as The RED DRYER system comes complete with its own burner, chassis and drives, so integration is kept to a minimum.
The existing cold feed system can be used for introducing the RAP into the dryer. No secondary hopper, conveyors or elevators are required, no need for additional safety management issues.